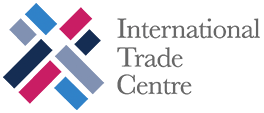 ICS' partner ITC (International Trade Center) held a workshop on Resource Efficiency and Circular Production (RECP) practices on July 17th 2020.
The workshop was organized within the framework of the Trade for Sustainable Development (T4SD) Hub Viet Nam hosted by Vietrade and its module dedicated to Resource Efficiency and Circular Production (RECP) environmental sustainability. This module aims to support Vietnamese companies in optimizing their use and management of resources (water, energy and waste) and in identifying solutions to make their production process cleaner and more circular.
The workshop aims to:
Officially launch the RECP module of the T4SD Hub Viet Nam with local partners and stakeholders,
Discuss main concepts linked to resource efficiency and clean and circular production processes, and increase knowledge on the impact of production processes on the environment,
Share experiences and challenges that companies are facing in Viet Nam regarding their RECP practices,
Collect applications from companies to the RECP coaching programme (which will be implemented in the next months).
ICS and its members sourcing from Vietnam will support the project by introducing the project to members brands' referenced factories.
The materials used during the webinar are available for download (in Vietnamese): part 1, part 2, part 3 and part 4.