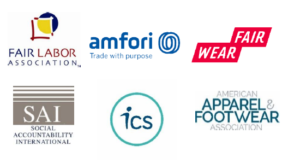 On June 9th 2020, ICS (Initiative for Compliance and Sustainability), AAFA (American Apparel and Footwear Association), amfori, FLA (Fair Labor Association), Fair Wear Foundation and SAI (Social Accountability International) co-signed a Letter on the proposed amendments to State labor laws in India addressed to the Indian Prime Minister and also sending it to the President and Members of the Government.
The Letter reports that some Indian states have adopted legislative proposals to significantly relax or suspend labor protections, which would have immediate and grave consequences for workers in those states.
Inasmuch as labor is treated as a "Concurrent Subject" under the Constitution, states are entitled to establish their own laws but still need approval from the Central Government.
Therefore, the signatories have requested the Government to (1) ensure that the restrictions on labor laws promoted by the state governments are not implemented; (2) encourage those governments to consult with affected stakeholders, including trade unions, before proposing additional changes to state labor laws; and (3) ensure that all eight fundamental ILO Conventions are implemented in India.
The full letter can be downloaded here.